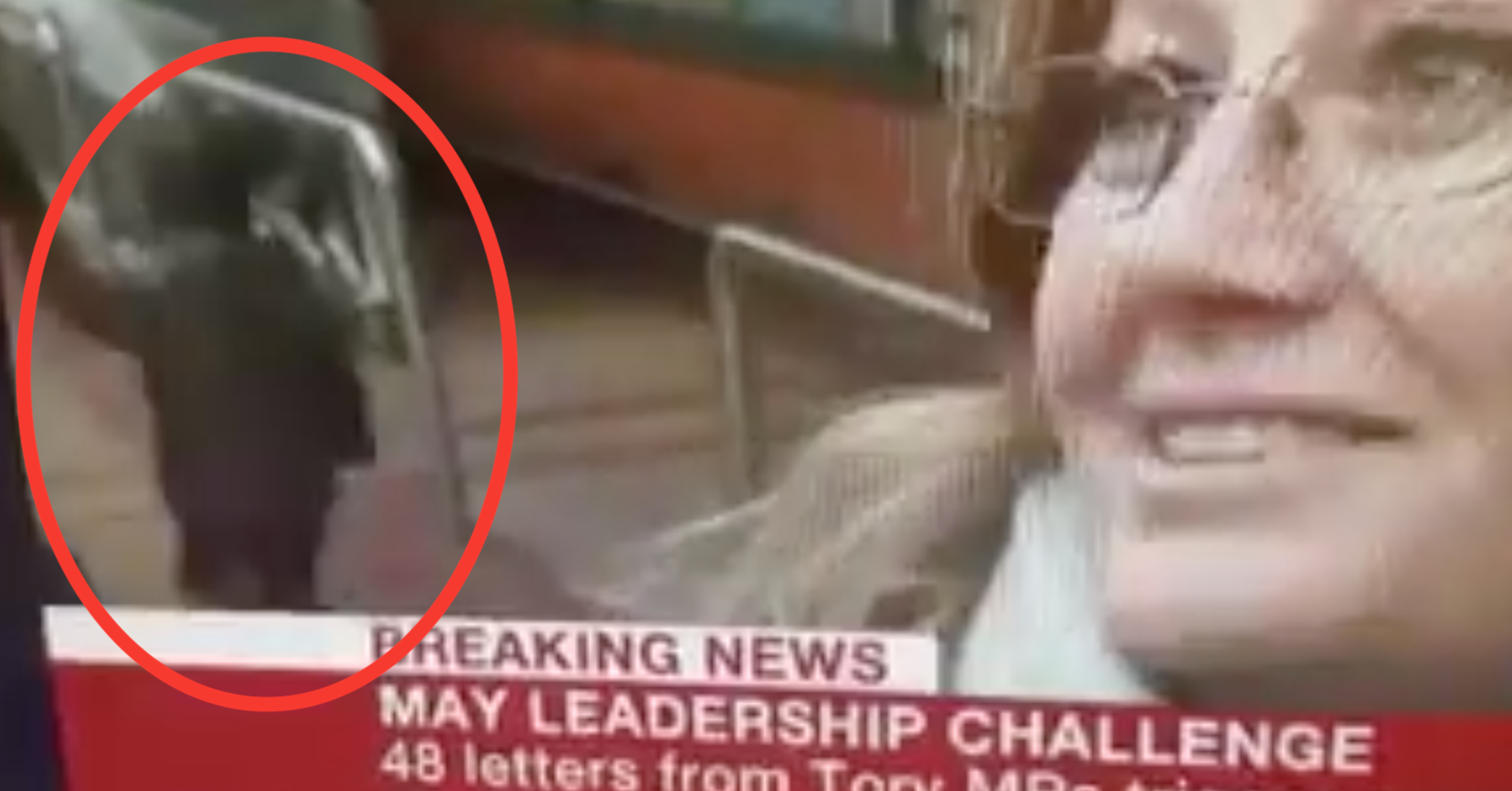 BBC viewers were left puzzled this week when a child appeared to teleport into a news report.
Twitter user @realTewkesburyBC shared video of the bizarre incident online Wednesday: 
"WTF… does anyone else see the child teleport?" the person asked in a tweet.
The clip prompted various pop culture references in response: 
Did anyone else hear the Tardis vworping? No? Well…

— thescspt (@thescspt_tw) December 12, 2018
Wow. @DrWhoOnline needs to investigate. We have a break in the time continuum. Time's gone wibbly wobbly!

— SPDPR #FBPE (@steviepattisond) December 13, 2018
So, has the BBC developed some kind of "Star Trek"-level transportation technology?
According to this thread from Tom Richell, the head of video at British news website The Independent, the strange video clip resulted from the editing process:
The edit itself makes use of a transition which uses face tracking and something called optical flow interpolation

— Tom Richell (@tomrichell) December 13, 2018
The idea is to smooth over jump cuts in interview or talking head segments. Adobe users like me know it as Morph Cut. I think it's called Flow on FCP

— Tom Richell (@tomrichell) December 13, 2018
It basically takes the two shots and mashes them together in such a way that the harsh cut between them is smoothed over

— Tom Richell (@tomrichell) December 13, 2018
Away from the technicals – no the BBC isn't trying to edit this out of context. I find it *really* unlikely they're trying to end the vox pop with her smiling either. That would be a totally pointless edit https://t.co/1SvK1OHA6u

— Tom Richell (@tomrichell) December 13, 2018
It's likely that this is a longer clip and they have come out of it early (that's what happens with live TV news folks)

— Tom Richell (@tomrichell) December 13, 2018
When you're turning stuff around quickly (like this will have been) mistakes creep in. This is nothing more than an innocent coincidence. Sorry to disappoint y'all

— Tom Richell (@tomrichell) December 13, 2018