How to enable auto update on WordPress
Enabling auto update on your WordPress site is a great way to keep your site up to date with the newest features, and correct known bugs.
I recommend keeping your site updated with an auto update plugin. Especially if you manage numerous sites. It can become very time-consuming to manually keep on top of updating all your sites.
The main reason to auto update your site is to keep it protected from hackers. Outdated software will have known exploits that hackers will use to hack your website. Once your site is hacked, it is a lot of work to clean it up.
If you do not know how to clean an infected site, then it becomes costly. The safest way to keep your site safe is to keep it updated.
I recommend the plugin called Easy Updates Manager.
Log into your WordPress and click on Plugins and Add New.
In the Search plugins box type in Easy Updates Manager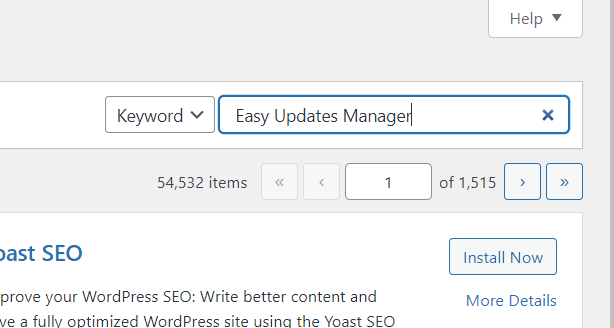 You will see Easy Updates Manager appear in the first option. Click on Install Now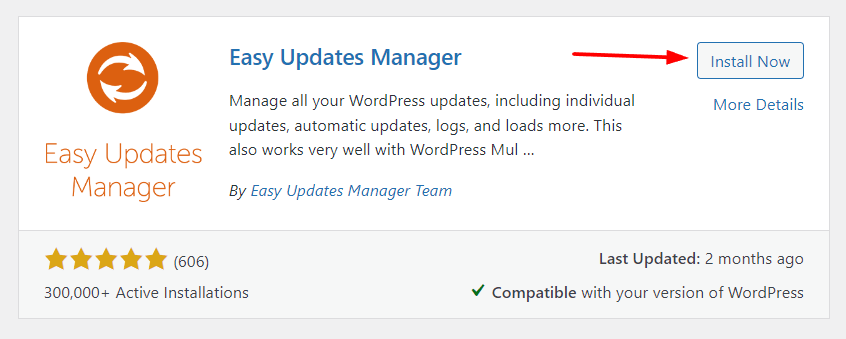 Click on the Activate button.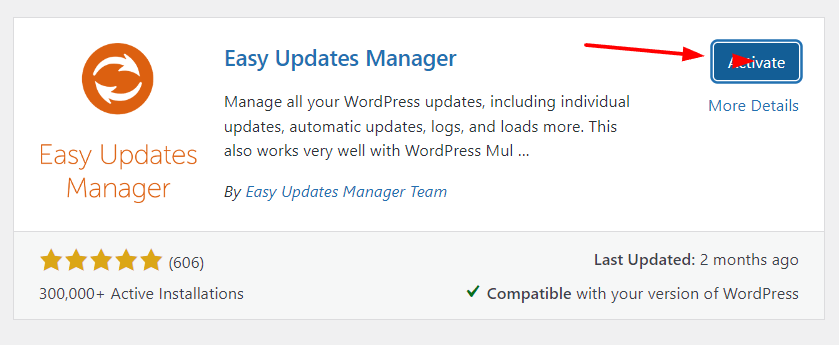 On the right side, click on Managed by Easy Updates Manager.
Click on the blue button Auto update everything.
If you do not want to get emails every time something has been updated, then scroll down to Notifications, and click on Off under the Automatic updates notification e-mails.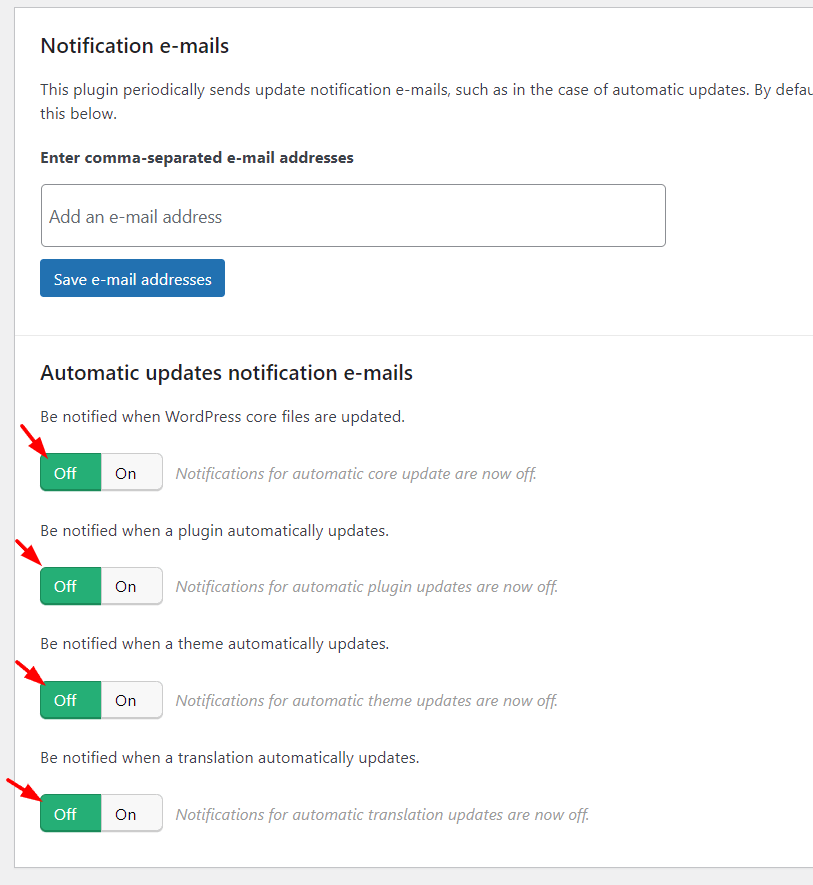 With this plugin, you can disable certain plugins and themes not to auto-update if needed.
---
Revision History
July 31, 2022 – Original article written