Installing WordPress is not a complicated task. A few clicks of the mouse and you can install and re-install WordPress anytime you want.
Log into your website control panel (cPanel or DirectAdmin).
Click on the Softaculous icon or WordPress Icon in your control panel.
3. Click on the Install or Install Now button.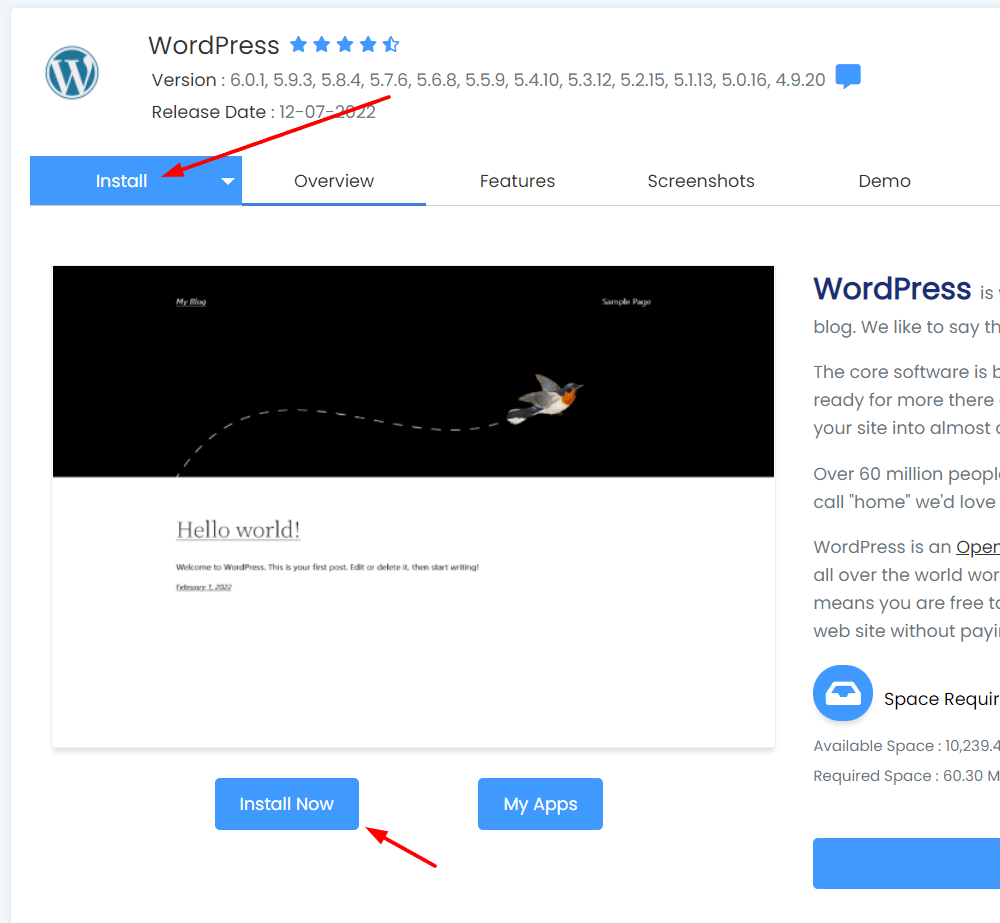 4. In the Choose Protocol box select https:// and in the In Directory, remove any text and make sure its blank. If you are wanting to install WordPress in a sub-direcotry, then there is where you will enter the name of the directory you want.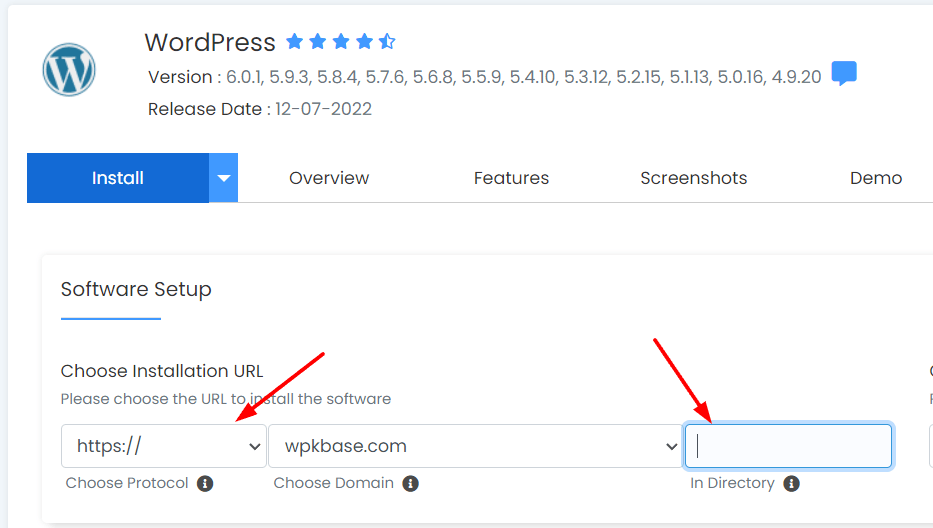 5. In the Site Name box, type in the desired name you want to use for your website. This can be changed later. Do the same for Site Description.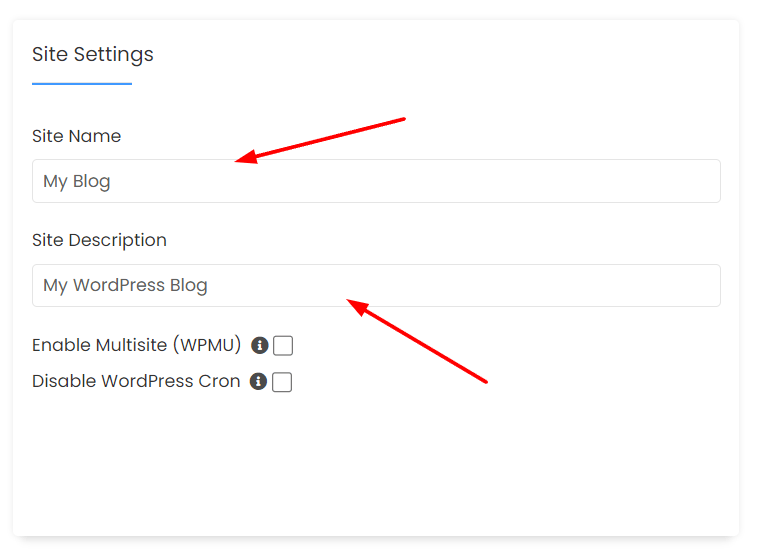 6. Under the Admin Username, enter the admin user you want to use. Do not use admin.
Under the Admin Password enter the desired password to use. Do not use pass.
Under Admin Email enter the desired email you want to use.


7. Click on the Plus box beside Advanced Options, and check the box Disable Update Notifications Emails.
8. Click on the blue Install button.
9. You have now installed WordPress. You can click on the to access your dashboard.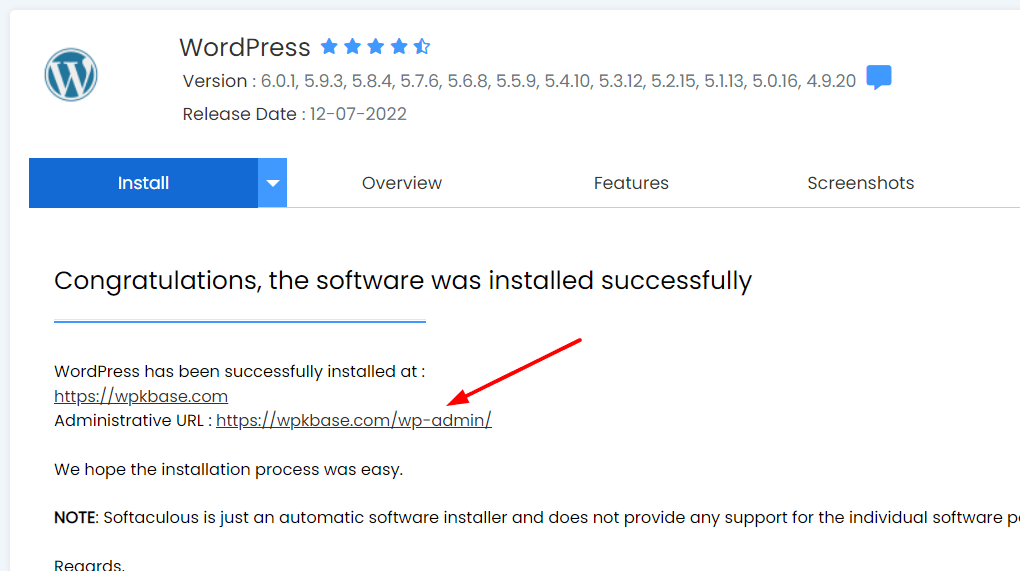 ---
Revision History:
July 31, 2022 – Original article written